Eucerin is the skin care brand based on honest skin science. It sustains and restores skin's health and gives you the confidence of a healthy radiant skin.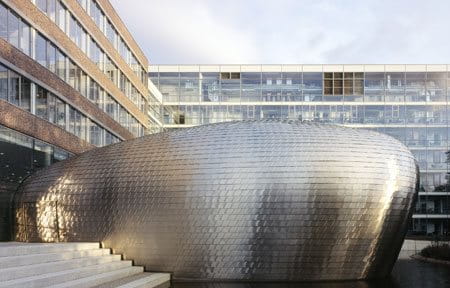 Beiersdorf Research Center in Hamburg, Germany.
Through working with dermatologists and using advanced technological expertise, Eucerin guarantees reliable and highly effective product innovations on highest dermatological standards.

By choosing active ingredients and requiring clinical proof, Eucerin is synonymous for excellent product quality and the combination of effectiveness and superior skin tolerability.

With its medical knowledge, skin competence and cosmetic dedication Eucerin is the one skin care brand that delivers a holistic "dermo-cosmetic" approach.

Eucerin® products protect, improve and sustain the health and beauty of people's skin. However, we know that the effects of our skincare innovations are not just skin-deep. Solving skin problems makes people feel better, having an impact on their overall well-being and everyday life. That is why "WE BELIEVE IN THE LIFE-CHANGING POWER OF DERMATOLOGICAL SKINCARE".



Read more about Beiersdorf's sustainability.